Pressure Safety Valve (PSV) maintenance and calibrations services on FPSO Lewik Emas for Premier Oil
Valves maintenance and calibration services are the strength of PTSC Production Services Joint Stock Company (PPS). Up to now PPS has completed many maintenance, repair and calibration projects of valves for FPSO/FSO of the Company and Customers such as Dung Quat Oil Refinery, Nghi Son Refinery and other projects in oil and gas industry.
In December 2021, PPS deployed the service of providing Pressure Safety Valve (PSV) maintenance and calibration service on board FPSO Lewik Emas for  Premier Oil (POVO) with great success.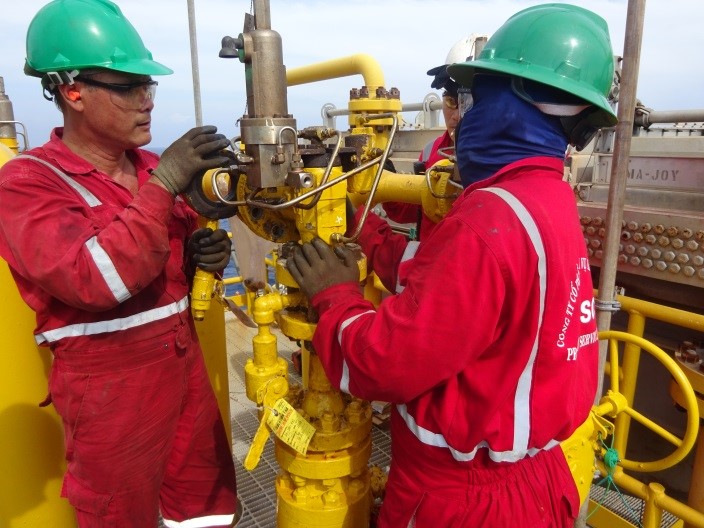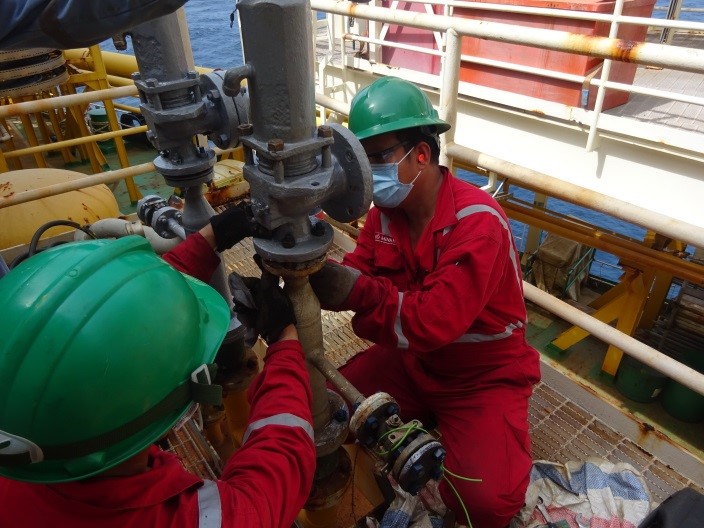 PPS Technical Team carried out the PSV maintenance & calibration on FPSO Lewik Emas
The implementation of the above service is carried out in phases, 1st phase was implemented in December 2021, whereby PPS Company has sent Technical Team to perform the maintenance and calibration of 44 pressure safety valves from December 18th, 2021. With the support of the crew members on board the FPSO Lewik Emas, PPS Technical Team  has performed and completed the work with 2 days ahead of schedule.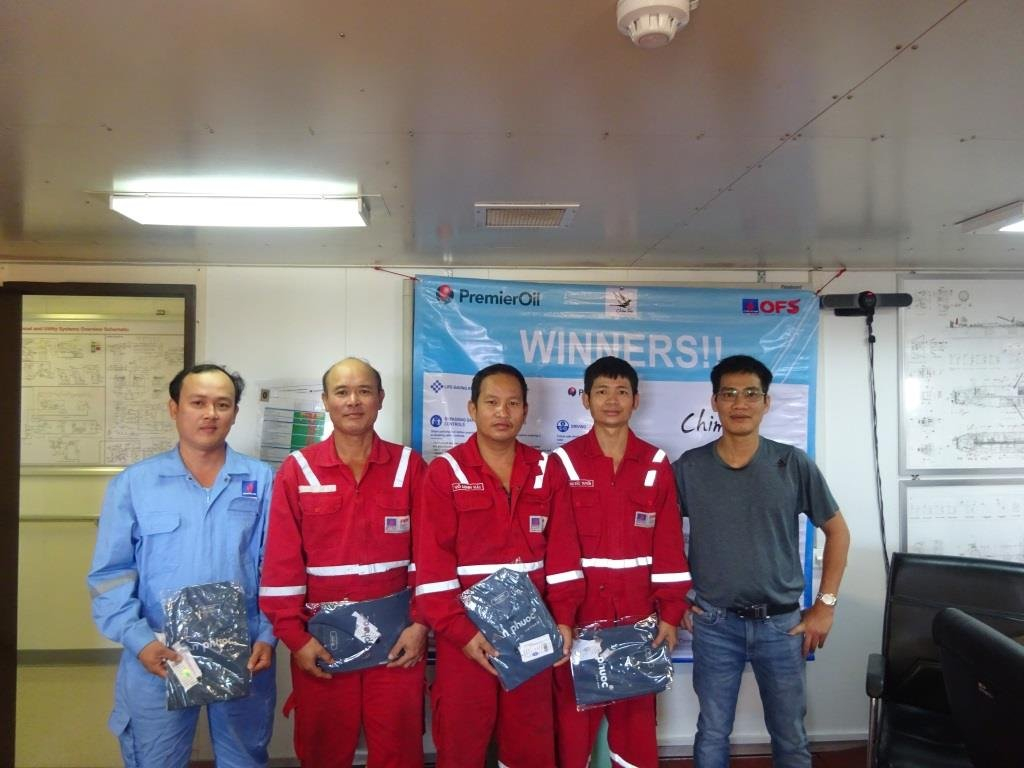 PPS Technical Team awarded gifts by the OIM of FPSO Lewik Emas
With the progress and quality of PSV maintenance and calibration work performed by PPS personnel, the OIM and crew members on the FPSO Lewik Emas have highly appreciated and recognized the great results. On this occasion, the OIM awarded meaningful gifts to encourage PPS Technical Team for the success and wished that PPS Technical Team continue to promote the achievements as a base for future  valves services in the coming time.
News and photos.
Ngo Van Thuy
O&M Workshop