PPS provides Wind Turbine Foundation Inspection, Submarine Cable & Underwater Inspection Services at Binh Dai Wind Power Plant, Ben Tre
The Binh Dai Wind Power Plant is owned by the Mekong Wind Power Joint Stock Company, a subsidiary of the GULF Energy Development Group, Thailand. The plant consists of 31 wind turbines with a diameter of 5.5m, located in the shallow water area of Ben Tre province. It is equipped with submarine cables spanning approximately 62.7 km and an estimated electric power capacity of up to 128 MW. The plant was commissioned on April 5th, 2020 and put into operation by the end of 2021.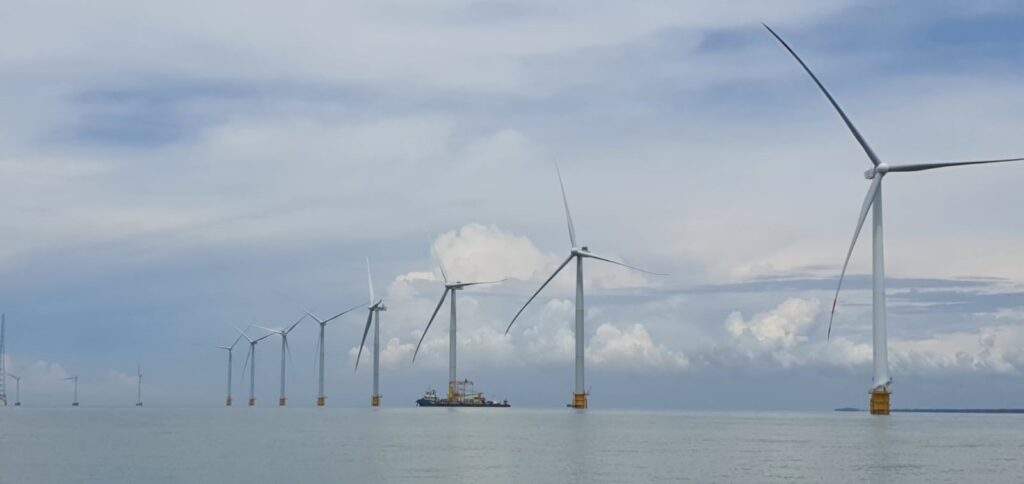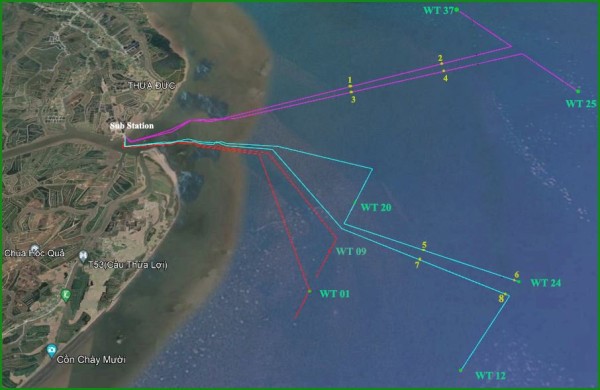 Binh Dai Wind Power Plant, Ben Tre
In 2023, PPS participated in a bidding process and was awarded the service package titled "Wind Turbine Foundation Inspection, Submarine Cable Inspection, and Underwater Inspection for the Wind Power Plant" for MK Company. This marked a significant milestone for PPS as it carried out an Operations and Maintenance (O&M) services for the first time for an offshore/near shore Wind Farm.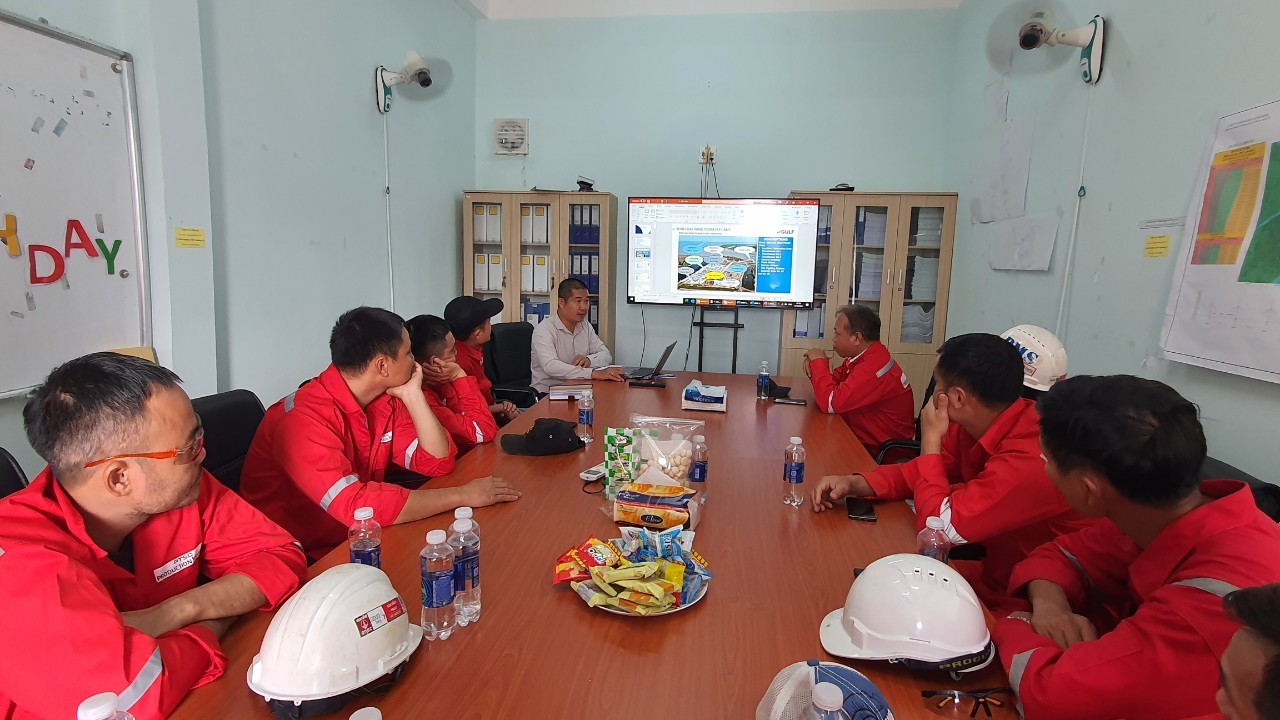 HSE Training meeting with the client before implementing the service
Aligned with the strategic direction of the PTSC and PPS in the development of the services in the Renewable Energy Field, PPS sees this as a great opportunity to showcase its capabilities and gradually expand into the market of providing Operation and Maintenance services for Wind Energy Projects. From October 2nd to October 11th, 2023, PPS engineers were divided into three teams: Foundation Inspection, Cable Protection System (CPS) Inspection, and Submarine Cable Inspection. The deployment plan was successfully completed according to the schedule of the contract for the first phase, which included 7 wind turbine foundations and 8km of underground cables. The system was successfully re-energized and ensured safety.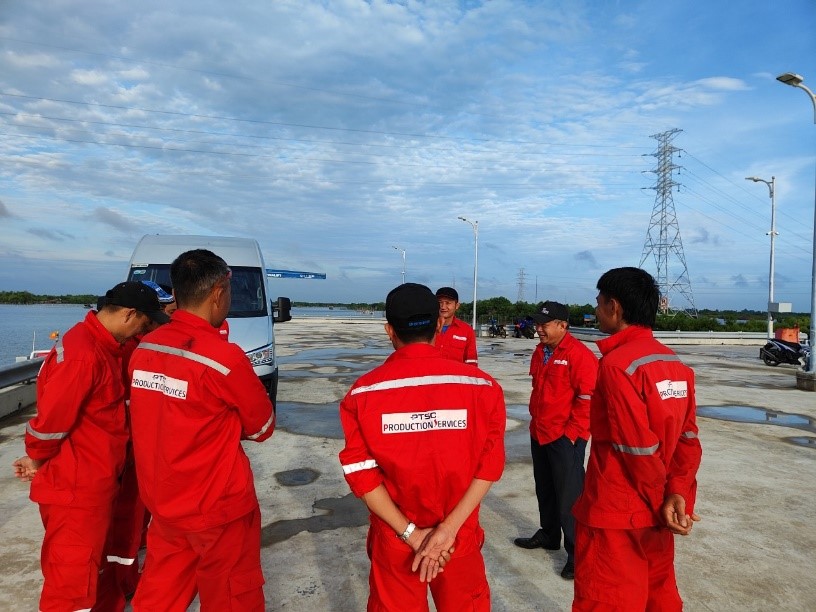 PPS conducted a Tool Box Meeting before carrying out the work at the site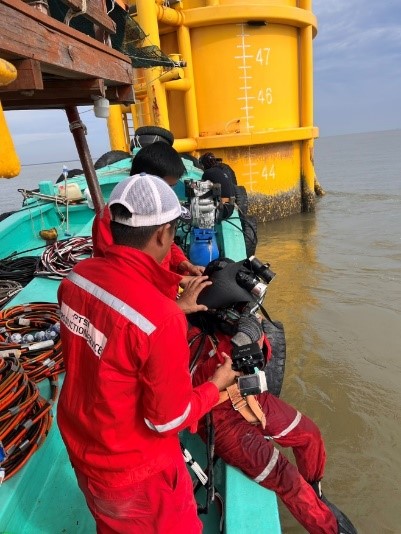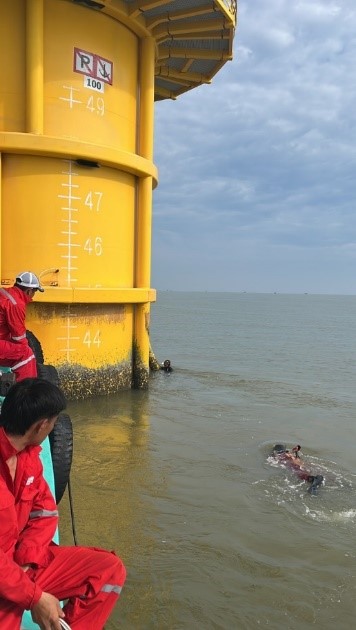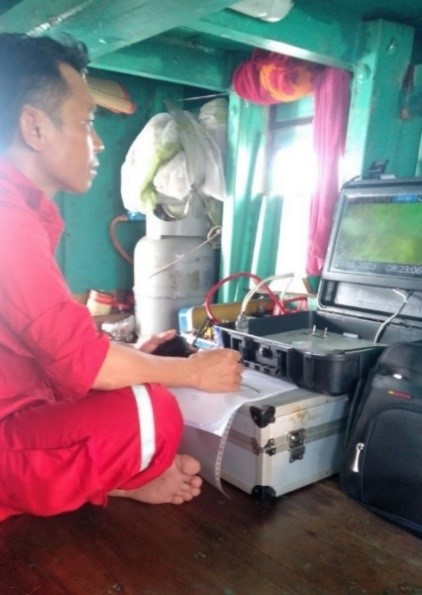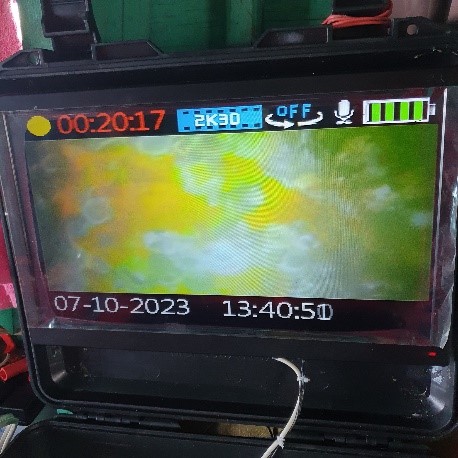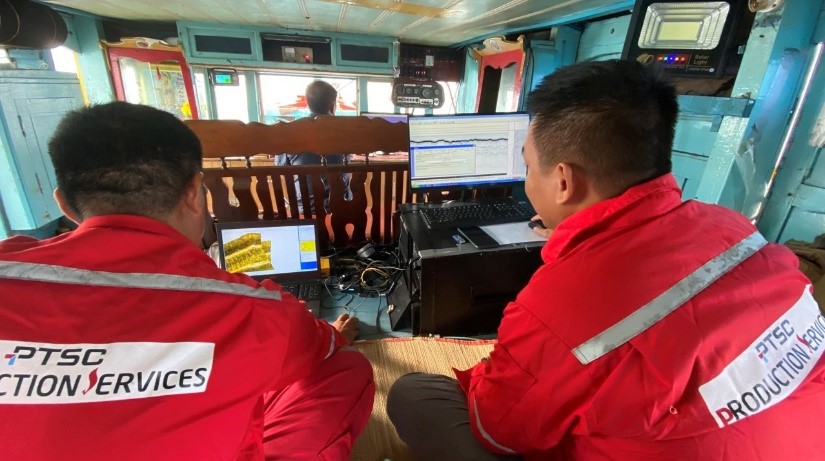 PPS service execution at the site
MK Company recognized the efforts and professional performance demonstrated during the execution of the services, providing a positive evaluation of PPS's capabilities. This recognition serves as a crucial foundation for PPS to seize opportunities for additional/expanded services in the near future.
Article and Photos: Nguyễn Khánh & Đỗ Tuấn Anh & Đoàn Hữu Hiệu