FSO GOLDEN STAR is ready for first condensate
The Floating, Storage and Offloading unit, named "FSO GOLDEN STAR" has been successfully installed and ready to operate for the field development project at Sao Vang Dai Nguyet Field, Block 05-1b & 05-1c offshore Vietnam for Idemitsu Gas Production Company (Vietnam) Co., Ltd. (Idemitsu).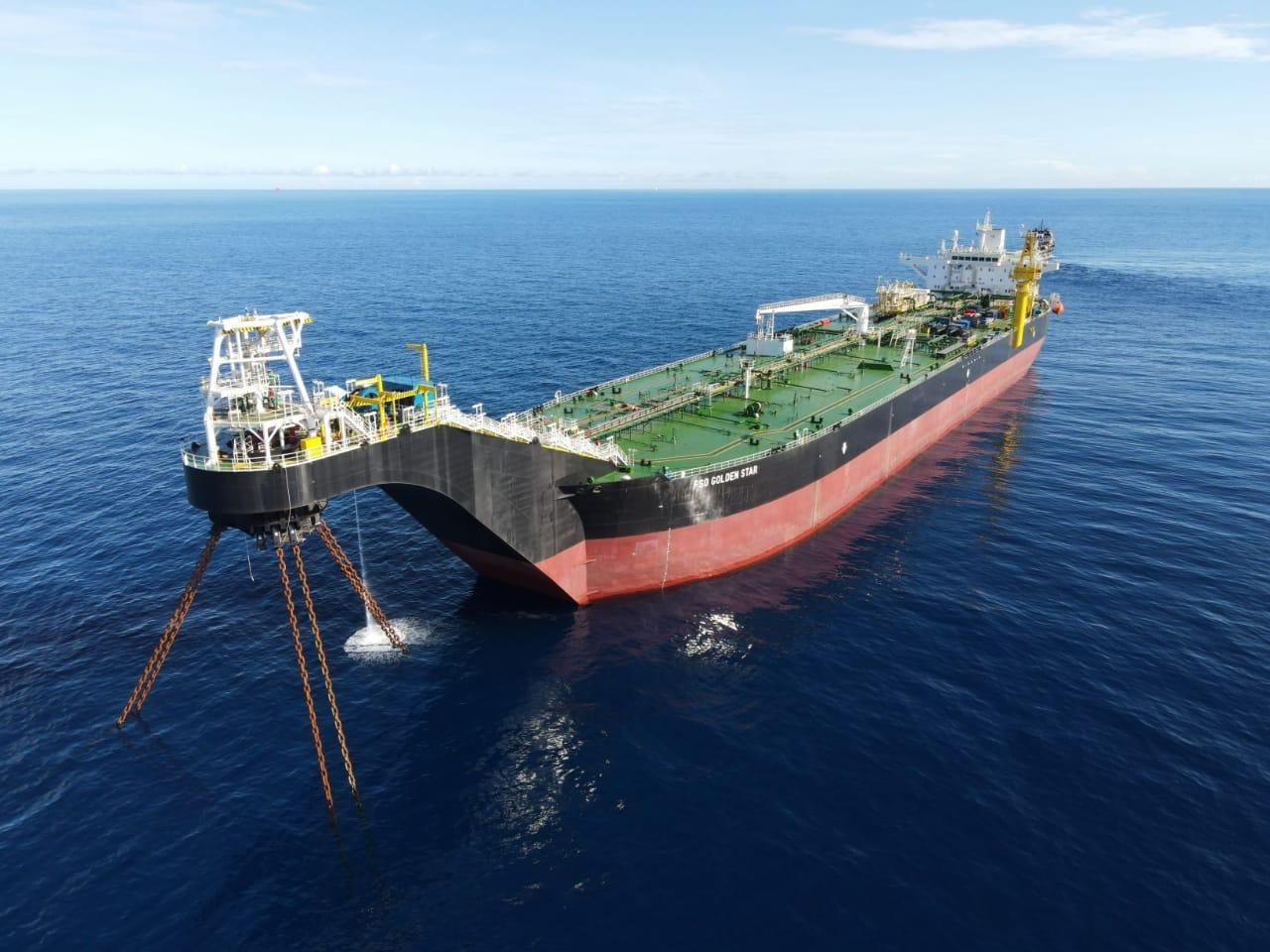 FSO GOLDEN STAR general particular
Length over all: 298.74 m
Breadth molded: 43.80 m
Depth molded: 21.00 m
Cargo Tanks Capacity: 800,000 barrels
Design life time: 15 years
Dual-class: Bureau Veritas (BV, France) and Vietnam Register (VR)
"FSO GOLDEN STAR" owned by MVOT (Malaysia Vietnam Offshore Terminal (L) Limited), a Joint Venture between PetroVietnam Technical Services Corporation (PTSC) and MISC Berhad (MISC). The FSO, converted at MMHE Shipyard – Malaysia, sailed-away on September 10, 2020, arrived in the Sao Vang Dai Nguyet field on September 16, 2020 and started the installation, hook-up and commissioning.
The period of the FSO conversion and the preparation of sail-away is when the global pandemic Covid-19 is at its peak, Vietnam and Malaysia have locked down and restricted movement since March 2020, so the project encountered many difficulties and challenges. PTSC Production Services JSC. (PPS) had to hire a Vietnam Airlines charter flight to mobilize all FSO operation and maintenance crew members to MMHE shipyard for familiarization, as well as assisting MVOT for onshore commissioning of FSO systems. With the efforts of the project personnel overcoming the difficulties caused by the negative impact of the disease, as well as the very tight schedule of the project, the FSO was successfully converted and satisfied for sail-away to the field as scheduled, under the strict supervision of Class and the Client.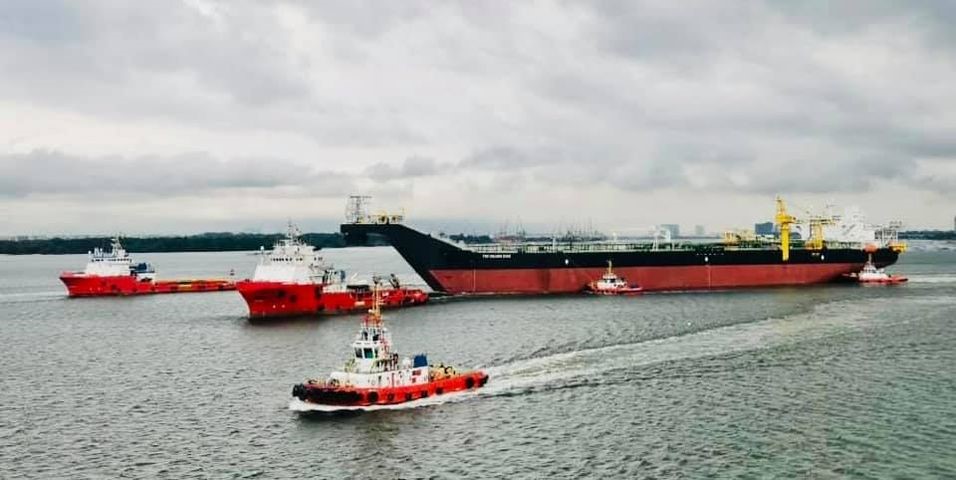 The FSO sail-away from MMHE shipyard, Malaysia
After the first condensate date expected in October 2020, FSO GOLDEN STAR will be handed over to PPS for operation and maintenance (O&M).
The success of this project, once again has affirmed PTSC and PPS of their capability and experience in the fields of EPCI and operation and maintenance of FSO / FPSO Projects in Vietnam and the region.
Business Development Dept.