The Alliance of PPS – PVMTC completed the contract and finished early Package 6 – the 4th Turnaround for Dung Quat Refinery of Binh Son Refining and Petrochemical Joint Stock Company (BSR)
On September 16, 2020, the Alliance PPS – PVMTC (the Alliance) had finished the work scope of Package 6 – Valves Maintenance within the 4th Turnaround for Dung Quat Refinery. The works were done comprising of maintenance and repair of 1,472 various types of valve (690 safety valves, 430 control valves and 352 manual valves) in 32 days, 3 days earlier than the schedule committed.
The Alliance has faced many challenges due to the higher workload with a tighter schedule in compared to the 3rd Turnaround that the older valve lifetime with serious damage and many of types have never been done before, also large numbers of big valves (30 to 46 inch) have to do this time. Additionally, the project was scheduled at the time when the Covid-19 epidemic broke out in Da Nang, Quang Nam and Quang Ngai as well as the effects of Typhoon No. 5 which have caused a lot of difficulties to  the project.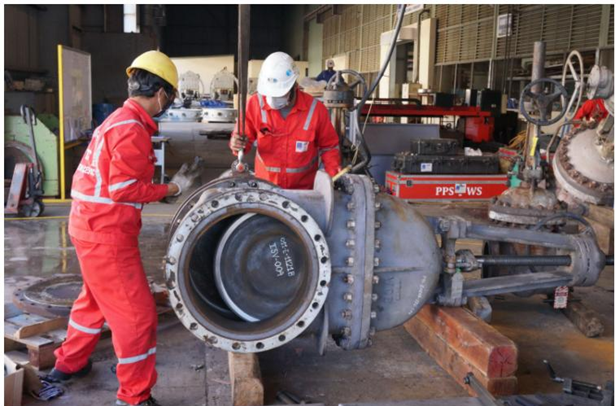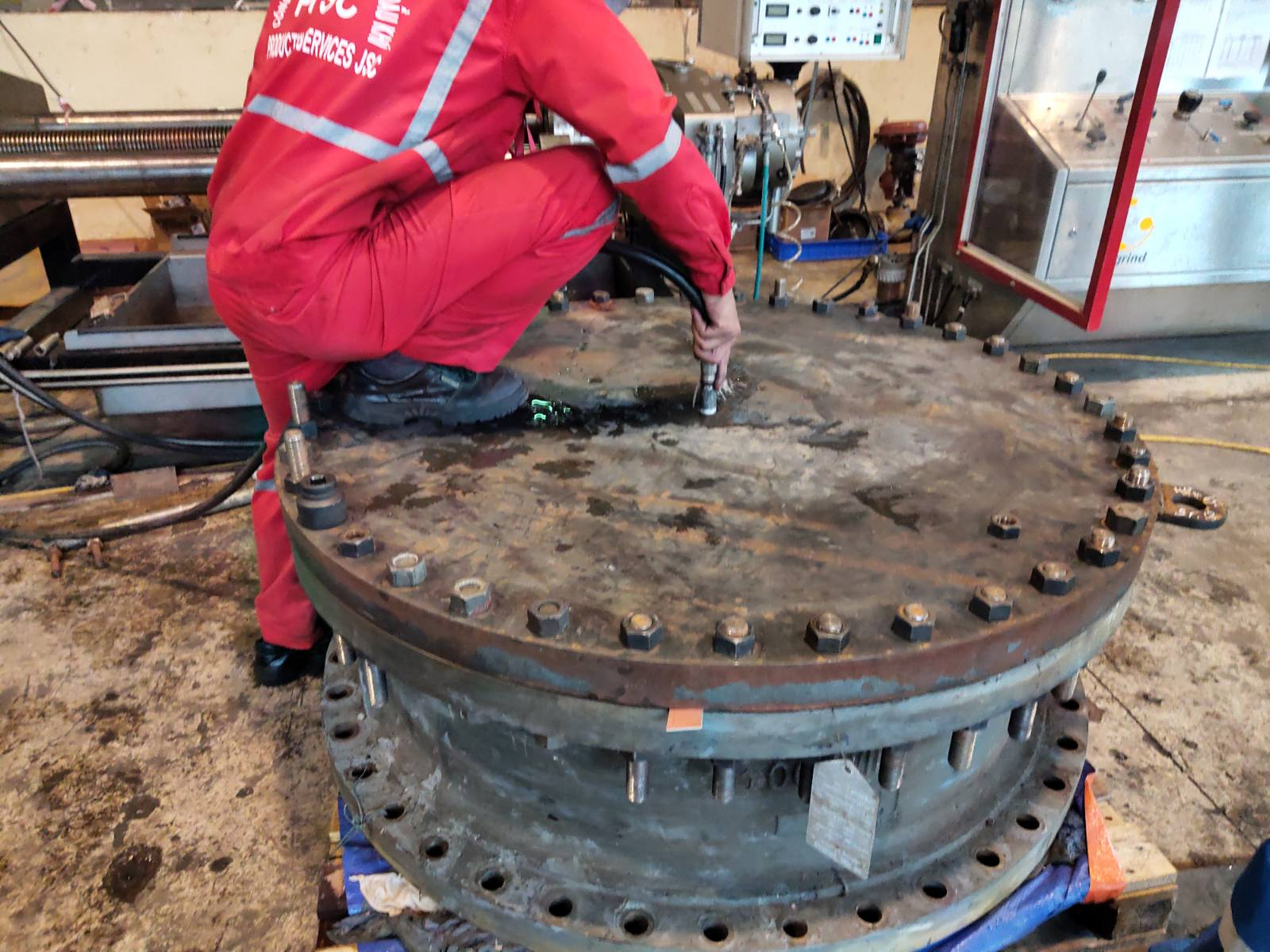 Valves repair and maintenance for BSR
Having fully support from the BSR and experience in practical project management from the previously large-scale valves maintenance and repair projects, the Alliance has made its determination and effort of overcoming difficulties to complete the contract ahead of time.
At the end of the project, the Alliance also received high appreciation for safety, health and environment (HSE) from BSR with the actual results recorded 0 occupational accidents, 0 red cards (serious), 0 yellow cards (warning) and received many rewards for good compliance with HSE regulations of the Client.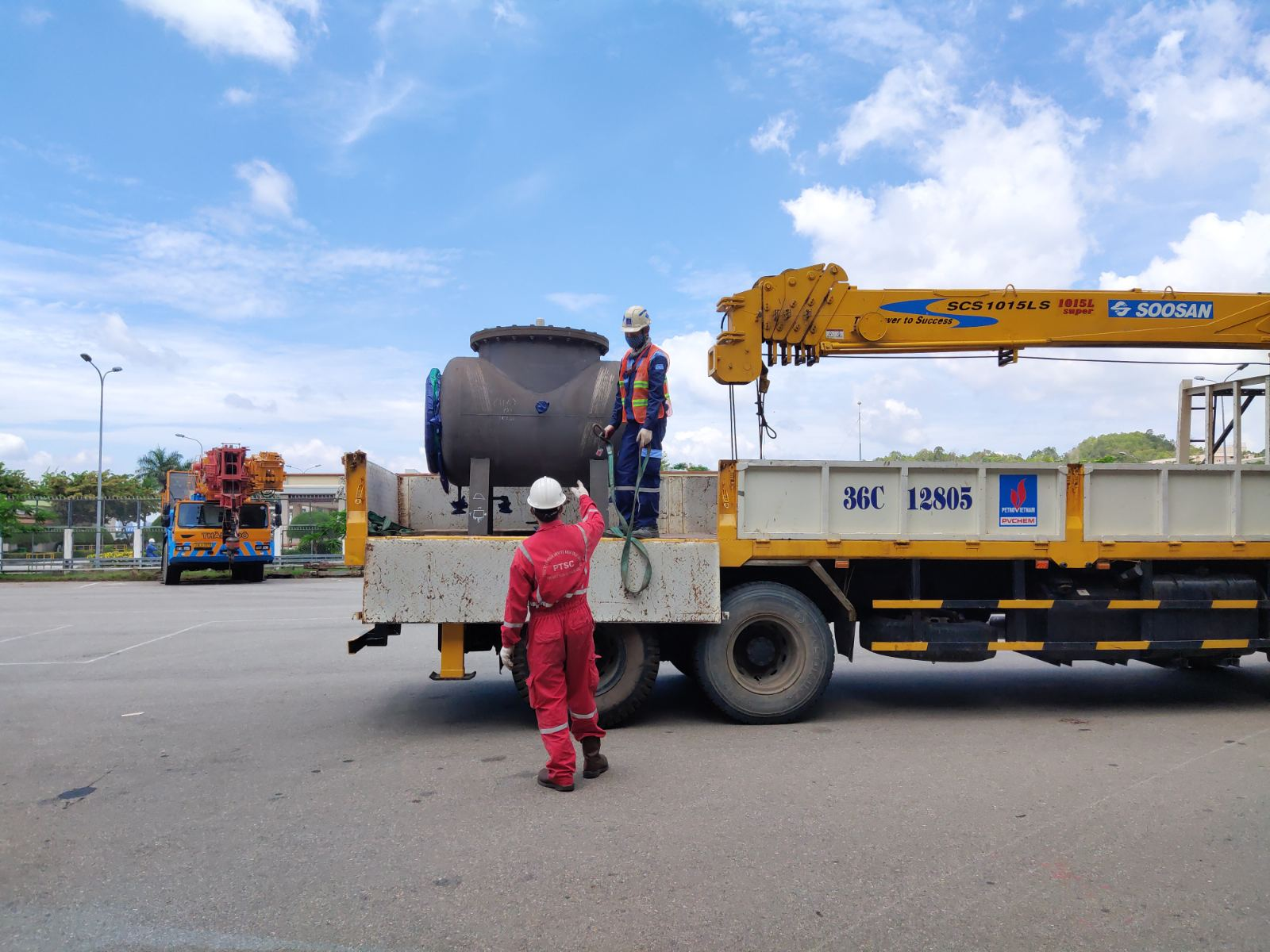 32 inch valve to be hand-over to the Client after maintenance by PPS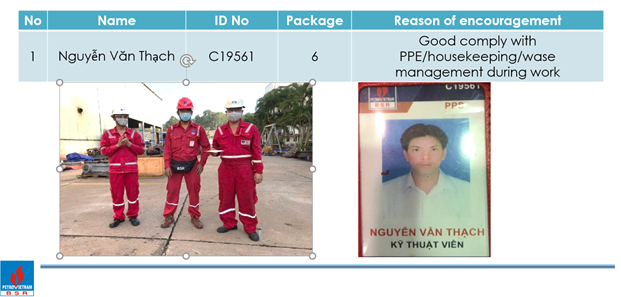 PPS personnel received encouragement from the Client
(Translated by Pham Anh Tuan)